Controls MST 03 for DC-Motors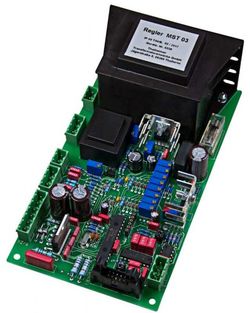 The electronic controller MST 03, in conjunction with a adjustable Auto transformer and a DC motor, enables the control of a sinusoidal alternating voltage. The control unit can be referred to as:
AC voltage regulator
With internal control
With external control
AC-DC Holder
With internal setpoint specification
External setpoint indication
The controller is designed as a linear feedback element whose input is designed for a control signal of 0 ... 20 mA (0 ... 10 V DC). Its feedback signal is the voltage derived from the output voltage of the setting transformer and its output is the power signal for the DC motor which is mechanically coupled to the grinder of a setting transformer.
Housing for MST 03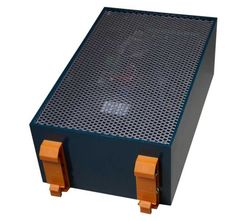 As an additional accessory, we offer the installation and connection box suitable for the MST 03. The box provides protection and ensures sufficient ventilation for the electronics. In addition, you can simply mount the box on a DIN rail (click on it) and connect it electrically via the connecting strips. A simple and fast installation is thus guaranteed.
General Technical Data MST 03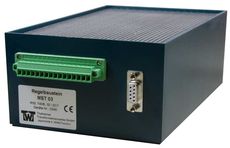 Current voltage

0...330 V AC control accuracy

based on the control range and value ± 1,0 %

Analog
Nominal Input voltage
230 V AC, 50 Hz -60 Hz
Input voltage range
100...260 V AC
Power consumption
approx. 20 VA
Set point
0...10V DC, Ri > 50 kOhm
Reference signal
0...5 V DC or 0... 10 C DC
maximum 5mA
ripple maximum 280 mV
Digital
Interface
RS 232
Documenttation with Windows Hyperterminal
Output for DC-Motor
Motors up to 24V/ 50 VA
Operating temperature
+5 ° C bis +45 °C
Storage temperature
-25 ° C bis +80 °C
Protection degree
IP 00 or IP 20
Dimensions (BxHxD)mm
132x240x72
Mass kg
1,6
Install
Snap in for top-hat rail
Approbation
CE