Montage/ Job Order Production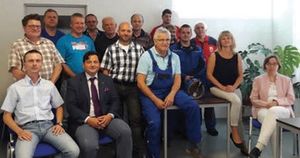 We are ready to support you with assembly or contract manufacturing. Experts with a lot of experience are available as well as the appropriate engineering support. Furthermore, plants such as a fully automatic vacuum potting system are available.
device manufacturing
Assembly of small groups
Potting of components
Contact us!